Hey there, and thanks for stopping by!
Searching for the best web designers or looking for web design services in Florida?
You have hit the jackpot—digitally speaking, of course!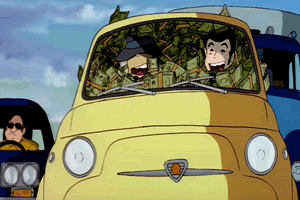 Listen, first of all I do not want to waste your time and tell you about all the, yes, true and awesome things we can do with the web through website design but then bore you to death or waste your precious time like the other web guys out there do—nobody really reads those long manuscripts, right?
What you really want to know is if I can help you with your web design project.
Bingo? I hope so!
The short answer is YES and that is thanks to over a decade-long of experience when it comes to web design projects—and a thing or two about web development. Heck, if you found my website through this post by doing a Google search you now also know that I am good with Search Engine Optimization—SEO for short!
Online Conversions Is Where the $ Is
What truly matter is that your company's goals are met online and in order to do that we need to not only build a great website but also make sure people find it via some SEO work—A.K.A. search engine magic—and that your site converts as well!
…and a conversion is just a fancy way to say that the your website is going to bring you more of that you do: more sales, more subscriptions, more clients.
Who doesn't want that, right?
The problem you face as you research for the right candidate is that most web designers out there don't really know this—they are web designers and not marketers after all.
I know because I was once a web designer who did not know but then, a few years ago, a magical door was opened to me: the online marketing door of enlightenment!
…and you want to work with someone who can build a website with solid online marketing foundation so your chances of convert visitors increase.
Best Web Design CMS? WordPress!
First of all, a CMS or Content Management System is a tool a web designer like me uses to build your awesome company's website or eCommerce website.
One of those tools is one you have probably heard of called WordPress and it is the platform with the secret sauce to power 33% of all websites worldwide and the one we use to make all the web design, web development, eCommerce, and SEO magic happen!
WordPress is web designer AND client friendly and we take the time to teach you how to use it to maximize its effectiveness!
We are a Florida Web Design Company
I started Otter Creative Studio over a decade ago—on August 25th, 2008 to be precise!
I have worked with many businesses and eCommerce shop owners like you providing the necessary tools and strategies to make it in the online world. If you are wondering a bit about how I work then here's a great review 10+ years in the making that I received from one of my great customers.
You can also check my Yelp reviews, Google reviews, and Facebook reviews as well.
I am looking for positioning my company as one of the best web design companies in Florida and I can only do that by providing the highest online marketing and web design service possible!
Let's Design a Winning Website Florida!
I am sure you do not want a website that "sits" dead in some corner of the web but one that works non-stop like an obsessed bodybuilder to bring you the business you deserve and my goal is to bring you all my expertise in the web design, SEO, and online marketing fields to achieve just that.
My rates are affordable and I even give you a glimpse of my work through a free website audit and analysis—don't go signing that $49,997 contract with those other guys just yet!
Ready? Let's chat! Give me a call @ 503 388 5805 or contact me for a free consultation.