Everyone wants more email list subscribers and if you are reading this I assume that you do too.
Whether you are in business and want people to know about your products and services or you are simply writing for your own blog to make a world a better place by spreading some love with your posts, you need other people to help you out with your mission—clients or customer, readers, sharers of your content, etc.
The challenge is that growing your customer or fan base isn't as simple as adding a pop up on your website and hope that it miraculously converts, right?
Wait a minute… it IS.
There is more to it just like anything in the online marketing world and I go over quite a bit here that ties in with the whole strategy. It took me quite some time to learn what really makes people "tick" so they give you their email address—A.K.A. becoming subscribers.
For the purpose of this post I just want to show you that a dead simple pop-up signup form strategy using MailChimp has now worked in all of the clients' websites I have used it in generating them not only subscribers but sales.
I am assuming you have a MailChimp account—it is free if you don't! Click here to learn more about MailChimp pop-up signup forms and how to set them up in case you don't know already.
This pop-up strategy is mainly aimed for eCommerce website owners or those of you offering services, courses and products people can buy online.

The True Meaning Behind It
One important aspect of the whole strategy is that you understand the true meaning behind the MailChimp pop-up signup form structure. ANYONE can go to MailChimp to create, design and install a pop-up but that does not guarantee its success.
The key or secret sauce is to keep in mind that people are looking for to get something out of all this first.

Why should they give you their email address in the first place?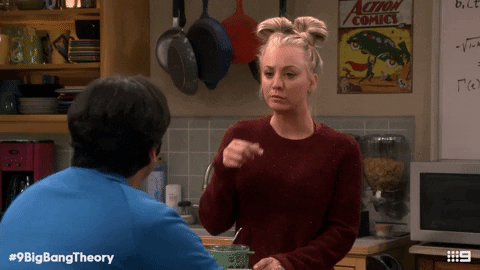 When helping save the oceans, the poor children around the world, or making donations through your organization is an amazing initiative—and one everyone should adopt in this day an age, people visiting your site don't really care at first.
They don't know you or your initiative and it will take time for that to happen: you need to build trust first.
Trust is attained through a series of steps including providing some sort of value right of the bat so they can consider continuing with whatever it is you do or sell in the form of a pop-up signup form.
Would you give any website your email address? Of course not, that's just silly—unless they have something you want, that is.
Subscribers Example
Check out the screenshot below: by using almost the exact same structure this simple MailChimp pop-up has helped gather subscribers for these 3 sample clients' lists (red rectangle).
On the same screenshot you can see that we have ran email marketing campaigns to those same subscribers and have amassed quite a high open rate on each one of them (blue rectangle).
Please note that even though we aren't talking about hundreds of subscribers—yet, what matters is the quality of the subscriber and their conversion from just giving you their email to becoming and actual paying customer and this is something I will be digging a lot more on future posts.
So keep in mind that you must tie the pop-up strategy with whatever you are going to be doing with it moving forward.

The Pop-Up Structure
Unless you are as big and known as some retailers and personalities out there like Billabong or Leonardo DiCaprio, it is best to create a pop up that simply offers one thing your new audience might be interested in.
Think about it: if you sell cool socks, and people come to your site because they know this, would you tell them to join some sock-related community or your organization's donation initiative newsletter?
No, they don't care (yet)—but if you build your email list right they will as they get to know you.
What you need to do is to give them something they want and that my fellow reader comes in the form of a coupon.
Yes, there are other ways to make people subscribe to your email list but remember that this strategy focuses on eCommerce website owners or those of you offering services, courses and products people can buy online.
Following one of the actual client examples shown on the screenshot above, below is an example pop-up signup form we used on our client Seven Clothing Co.'s website in case you want to check out the live version:
The basic pop-up structure and what each section of the copy means is as follow:
Title: this must be a short, strong-statement-focused line of text telling them what they are going to get. Using the word "you" really makes it strong and "them" focused—remember, it is about THEM getting something.
Description: this is yet again a short but clear explanation of the deal you are offering and for how much it will be.
Email Field: in this example you see the email field along the first name field. I encourage you to simply start with the email one yet you could add one more asking for their name if you feel it is extremely important—the less you ask for, the quicker they fill it out and the less they question if they should do it.
Button: even though you can write anything here I would suggest using something like what you see in the example—see how the word "offer" is tied with the description above reinforcing what they are getting.
Privacy Statement: make sure you do have a privacy policy and that you do abide to it by telling people. This will give them a sense of security and a higher chance for you to get a subscriber.
Go Get'em Subscribers!
Now you have this simple yet proven-to-work strategy I encourage you to give it a try!
Even though you might need to explore different pop-up formats until you hit the one that works for you, start this strategy today and see how it works out for you. Not doing it means that you are leaving possible clients or customers wanting to get to know about your brand and ultimately about you and your mission.
Questions? Write a comment below and I will be happy to help you!