Entrepreneurship is beautiful but things are not as pretty or efficient in the beginning of an online business. Through trial an error I was able to overcome many obstacles efficiently yet I honestly wish I knew sooner what I know today.
Without further ado, here are 5 things I wish I knew before starting my online business.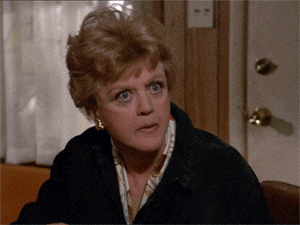 1. Take a Course—or Two
Starting a new online business is an exciting thing. Most entrepreneurs start on their own without the help of others—we are in the process of making our first sales after all, and being as wise as possible with startup capital is key.
We go ahead and spend a sizable chunk of that capital on things we think are a priority and often make the mistake of excluding some others that aren't as obvious.
Unless you are an omniscient entrepreneur when you start your business, you will certainly lack the knowledge on one or two areas that are key to running it successfully. Before you put on those extra hats, you might want to make sure you take a course or two on those areas you don't feel most comfortable with. In doing so you do yourself a big favor and, in most cases, you end up with a valuable extra skill you can market to your clients.
Pro Tip
There are many websites out there where you could take online courses. Here are some great resources to get you started:
https://www.udemy.com/
https://www.lynda.com/
https://www.creativelive.com/
2. Simplify and Systematize
The more services you offer to your potential clients in a wide range of areas, the better, right? No! Don't do it.
The key to long term success is in simplifying the services you provide. The most important goal or focus of any online business is to help those clients in need of what you are an amazing expert at in return for monetary compensation.
Wearing too many hats and trying to offer too many services as a small business could be commonly seen as a way to get more clients, and thus, more money; but this is simply far from the truth.
By simplifying your services you can actually do more and as you do so, you systematize the process making it more intuitive and easy for you to perform, increasing your company's cash flow. Cha-ching.
Pro Tip
Write down a list of all services your company provides on a piece of paper, a Word document or a note on your phone.
Out of all these services, which ones are bringing the most value to your clients? Which ones are you the most efficient at performing? Which ones do you think you could completely omit? The final list should end up being about a third or less of what you are currently offering and it is where you will end up making most of your money.
3. Need Help? Hire Someone!
There are times when you can and must learn something to benefit you and your business and that's why you take a course—or two. These are generally areas you feel confident about even though they are new to you but that are ultimately going to get easier as you work on them.
Some other times, however, even taking a series of courses, watching YouTube videos on the subject, or praying to the Gods of Olympus will simply not be enough, nor will it help you reach your goal: to provide the client with that one thing you are an expert at.
Even when you are starting, hiring the right people to perform something you aren't good at will actually save you time and money—even if it is only for a gig or two. The cost can be easily passed to the client, at the end you will take all the credit and perhaps score another project due to your willingness to provide a solution.
Pro Tip
Here are some great resources to get you started in the order I recommend them:
4. Don't Wait to Offer Value
Clients are always looking to have all their problems solved and especially when that means keeping it all under one roof. They might have hired you to complete one specific task but that does not necessarily mean they can't hire you for another.
Sometimes these tasks or secondary projects can be on the client's agenda and are often put aside as testing your service is often what they want to do first before moving forward with more.
Some other times, however, areas that are not as obvious like ongoing maintenance, or that extra icing on the cake—as an extra cost—is precisely when you can make all the difference, by offering it as long as you genuinely know the client will benefit from it.
Pro Tip
Waiting to provide value when the client least expects it is a great move, it is often perceived as additional value, and it will make you more attuned to his or her needs.
Is their website on a slow server? Do you think they could benefit from a new logo? What about a strategy to sell more products? Clients will give you hints of areas of pain in their business they want to go away and that's the best time to bring the value to them: through additional services but only when you truly believe it will benefit them.
5. Manage Your Non-Billable Time Efficiently
Non-billable time is time you spend without getting paid—and if you are not careful it could add up quickly.
Learning how to properly and effectively talk to existing and potentially new clients is a skill that could take you some time to master but one that is extremely important to always keep in mind: how you spend your work time can make all the difference at the end of the month.
From the time you first get on the phone to that first meeting in person, and throughout the entire project, you must establish boundaries so the client knows you are there to do what you are an expert at and also to have a good, professional relationship, nothing more.
Emails on a Saturday night? I don't think so, Perry.
Pro Tip
Getting on the phone or emailing a potential new client should be kept to a bare minimum. Avoid long phone calls or emails and always focus on asking questions that leads you to know if that person or company is a potential fit for you as a client. In person or live meetings should only be conducted if there is a potential opportunity for you and your company.
You can be a bit more flexible with existing clients yet always remember to establish reasonable boundaries.